Tuesday, October 2, 2012
Do you like this story?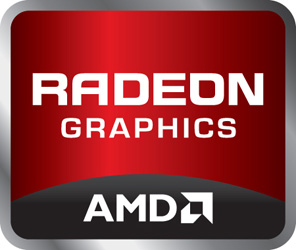 This AMD Catalyst™ driver version features Windows® 8 support for the AMD Radeon™ HD 4000, HD 3000 and HD 2000 series. Please note that the driver is not Microsoft® logo certified and only supports WDDM 1.1 driver level features.
Package contains the following graphics drivers:
Display Driver (WDDM 1.1)
OpenCL™ Driver
AMD Integrated Driver
AMD Catalyst Control Center
Note:
This Driver is provided "AS IS" and under the terms and conditions of the End User License Agreement provided therewith.
Supported Products:
AMD Radeon HD 4000 Series
AMD Radeon HD 3000 Series
AMD Radeon HD 2000 Series
Supported Operating Systems:
Windows 8 64-bit
Windows 8 32-bit
Note:
Before proceeding with your driver installation we suggest you make sure you are installing the latest version available and for the appropriate model/revision and Operating System. We strongly suggest following 'readme' instructions for installing drivers when available. Often restarting your system will be necessary for the new driver to become active and start functioning properly.
Manufacturer:

AMD





File Size:
176.0 MB
OS Support:
Windows 8

Download the latest AMD Catalyst Legacy Display Driver

Download Mirrors:
Server #1 | Server #2


This post was written by: Author Name
Author description goes here. Author description goes here. Follow him on Twitter